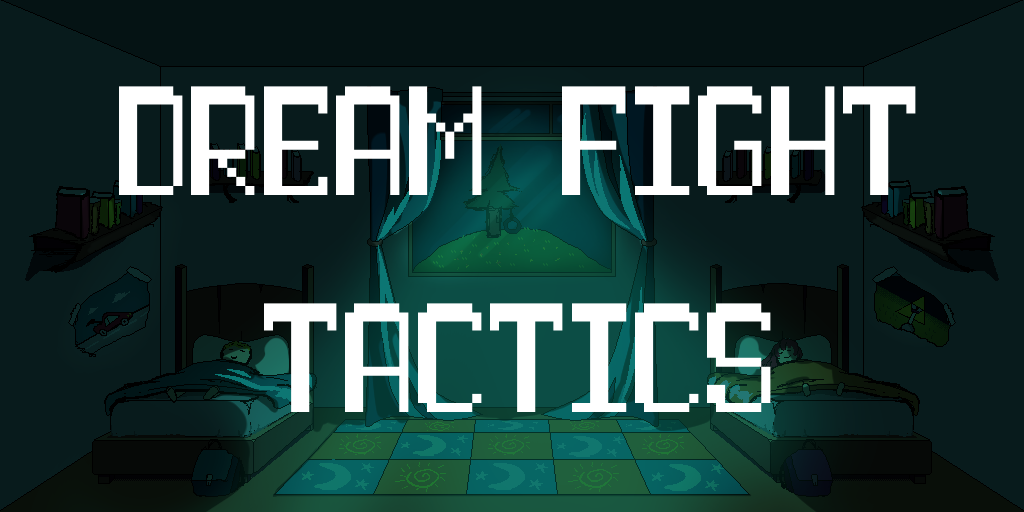 Dream Fight Tactics
<Submission for Geta Game Jam 8>
Turn-based strategy game in which you dream up little nightmares to annoy your sibling while they sleep. Two-Player game!
Hard-Mode challenge (" No words or text") is achieved, only a number countdown in the game.
HOW TO PLAY:
Only left mouse click needed
Each turn has a preparation phase where you can see which nightmares you can summon (it's random)
after that the player can summon little nightmares on the board by clicking on the "download from the dream cloud "-looking icon (they all have a different casting time though, keep an eye out on the timer in the top middle of the screen!)
If your dream-bar is below 100%, you can click on the big dream icon on the top and dream peacefully to recharge your inspiration!
When the timer is up, the little nightmares will move/fight, don't worry about that
If they reach the sibling, they will attack their dream-bar!
You lose if your dream-bar reaches 0%!!!!
Free sounds used:
Porgrammer: Maria Efthymiadou, Thomas Rizzolli
Artist: Thomas Rizzolli
Install instructions
Download .zip file, unzip and double-click .exe file to run
Download
Download
DreamFightTacticsWindows.zip
21 MB